Live Your Promise:
Each of us has a unique destiny and often we feel lost in knowing what our purpose is. Everything we have created and provide here @ My10minCoach.com is dedicated to awakening you to the awareness of your soul. Touching into the divine in you awakens your passion and naturally helps you manifest a richly rewarding life. To Live Your Promise, experiencing the quality of life you desire and deserve, is one really good reason to Join Us.
Life is full of challenges and opportunities and we often miss out on what is possible for us because we are caught in unresolved emotional events from the past being projected into now. We have found that this rapidly changes when you begin to 'See Yourself Loving'.
Moving Forward:
Clearing and cleansing our irrational limiting beliefs is an essential part of moving forward to create the life we want. And re-aligning with our true nature to see yourself as a "creator", albeit one in training, is another part. To See our Self differently we must first choose to engage with our life in new ways. One primary way we offer our members for doing that is with our 128 'Doors of Perception' meditative exercises. Going within and engaging with these on a regular basis, awakens you to the awareness of your soul and to who you truly are.
Our own inner work with Oracle of the Heart has enriched our lives on every level. And we are truly grateful. We have learned that everyone is doing the best they can, regardless of what that may look like to anyone else. We now know that we are each 100% responsible for our own happiness and fulfillment. Hence everyone's path is there own responsibility as well. And we recognize karma playing out perfectly and that everything is here to bless us in some way.
Now we offer Oracle of the Heart's tools via a subscription to provide countless opportunities to expand ones consciousness and to help you create all that you desire. We had discovered that indeed we are all the SAME in so many ways! And yet experience life differently through our individual personalities. The keys are all within each of us. Unlocking the inner doors to your own fulfillment is what My 10 min Coach offers. Join Us Now and begin a new journey to reveal your inner you.
---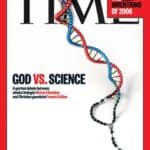 Click the Download Link below the image for article by Bodie McCoy entitled "Its all the Same"
ITS ALL THE SAME